Synthesis and characterization of pyruvic aldehyde-1-oxime thiosemicarbazones and their complex formation with Cu(II).
Abstract
Thiosemicarbazone ligands and their metal complexes have been seen to inhibit Topoisomerase II-α, a popular target of chemotherapy, as has been described in the literature. The new thiosemicarbazone ligands, pyruvic aldehyde-1-oxime [x]-thiosemicarbazone (PAO-xTSC's) and their metal complexes with Cu(II) have been synthesized. The ligands were characterized and analyzed by 1H Nuclear Magnetic Resonance spectrometry (NMR), 13C NMR, 1H13C HSQC, and 1H15N HSQC. The compounds were then tested in a Topoisomerase II-α relaxation assay, and this poster will present our findings.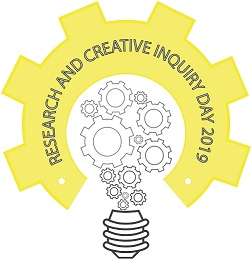 License
All material posted in this journal are copyright protected.  Please contact Sharon Holderman (sholderman@tntech.edu) if you have copyright questions.