Research Projects in the iMakerspace
Abstract
The iMakerspace helps with innovative and entrepreneurial projects that students and faculty wish to bring into reality. The space is funded by tuition fees and is free to use by any student or faculty, regardless of their major or department. The space has 3D printers, a mill, a CNC machine, and many other tools to help students to create their products. The space is currently home to 7 research projects and a total of 23 employees who either fill a leadership, research assistant, or technical role.  The iMakerspace is used by student organizations and clubs, including SEDS and ARC. SEDS is currently participating in the Intercollegiate Rocket Engineering Competition (IREC), an international competition involving a 12' high powered rocket. ARC (Autonomous Robotics Club) is a club that uses the space for their meetings and projects, one of which is Talus (Totally Autonomous Legless Useful System), which is a 3d printed human torso and will be an interactive greeter for the space that visitors can ask questions and get directions from.  The space is also used for classes, including communications and other class subjects. Pop up informational meetings are also conducted in the space for Eagle Works, a Shark Tank-like competition for students to compete for funding for their startup ideas and companies. The iMakerspace also hosts a holiday design contest to design a holiday ornament for the iMakerspace holiday tree. Many research projects from undergraduates and people outside the university are presented in the space as well.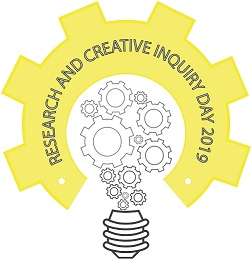 Downloads
Section
Engineering-Manufacturing and Engineering Technology
License
All material posted in this journal are copyright protected.  Please contact Sharon Holderman (sholderman@tntech.edu) if you have copyright questions.